Esashi-Fujiwara Heritage Park
Esashi in Oshu City is the land where the first generation of the Oshu-Fujiwara clan, Lord Kiyohira, and his father, Lord Tsunekiyo, lived. Lord Kiyohira is the person who erected the "KONJIKIDO" in Hiraizumi, which was registered as a UNESCO World Cultural Heritage in June 2011.
"Esashi-Fujiwara Heritage Park" is a historical theme park built in 1993 in order to film "Homura Tatsu," a long-running TV series on the Heian Era's rise and fall of the Oshu-Fujiwara clan.
Around 120 buildings from 794 to 1192 have been reproduced on a site of about 20 hectares.
Highlights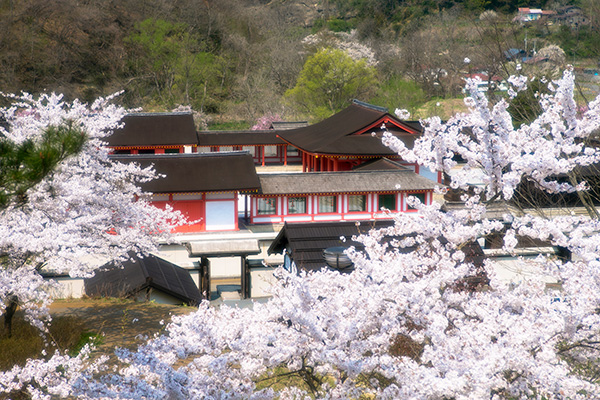 Cherry Blossoms and Seicho from Mikaeri-saka
(Mid to late April)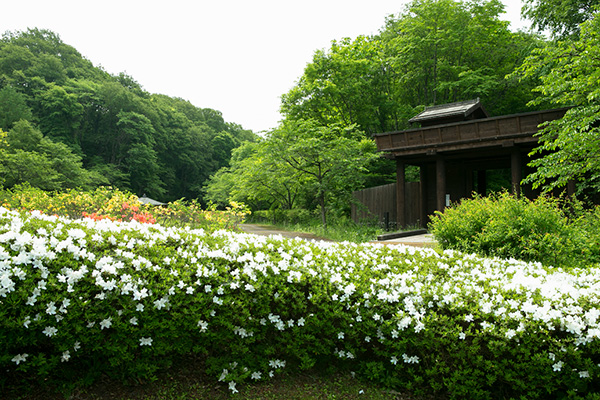 Azaleas in the Josaku Zone
(May)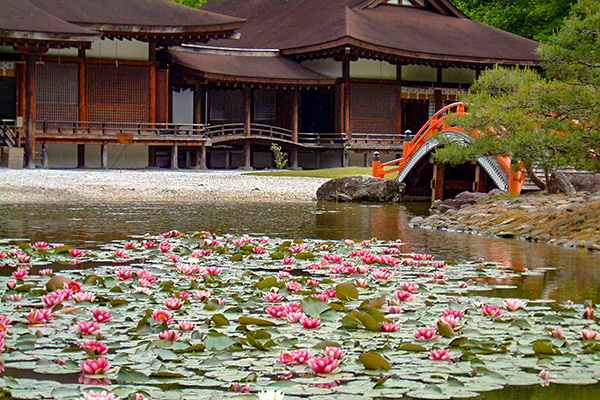 Water Lilies Floating on Kyaranogosho Pond
(June through August)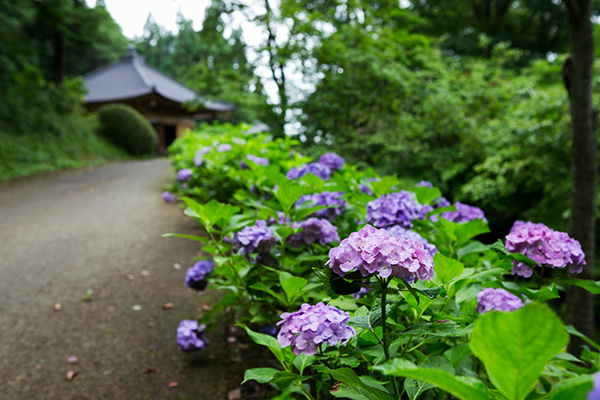 Hydrangea in the Konjikido Zone
(June through July)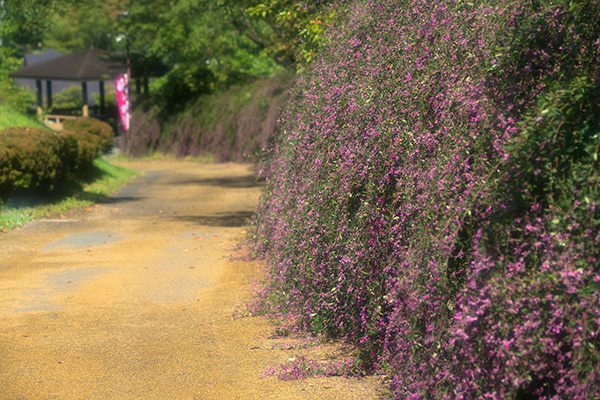 Bush Clover on the Mikaeri-zaka Trail
(September)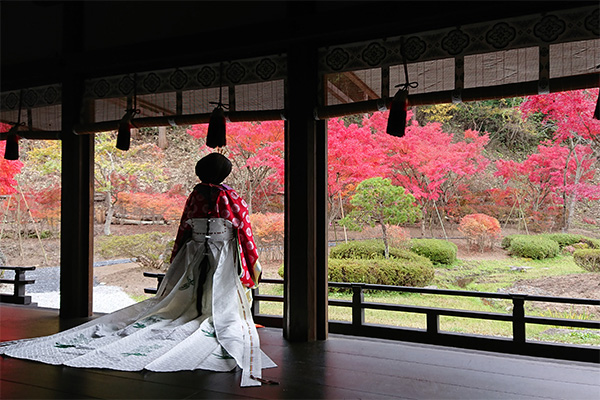 Autumn Colors at Kyaranogosho
(Mid-October through beginning of November)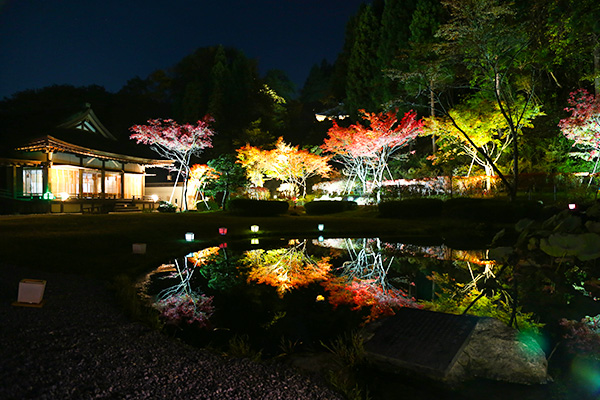 Autumn Colors Lit Up
(Mid-October through beginning of November)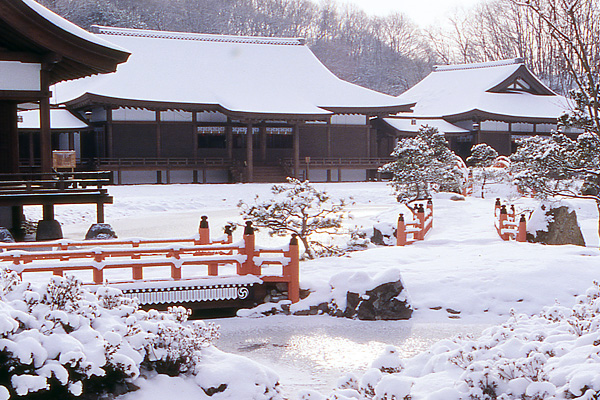 Kyaranogosho in Winter
(December through February)
Facilities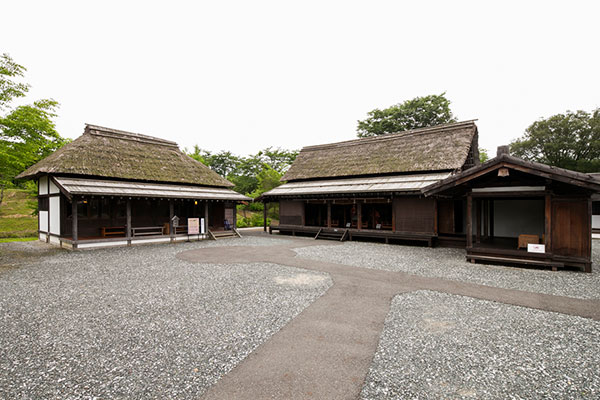 Tsunekiyo Hall
A small-scale reproduction of a samurai hall in Tohoku. It features a thatched roof.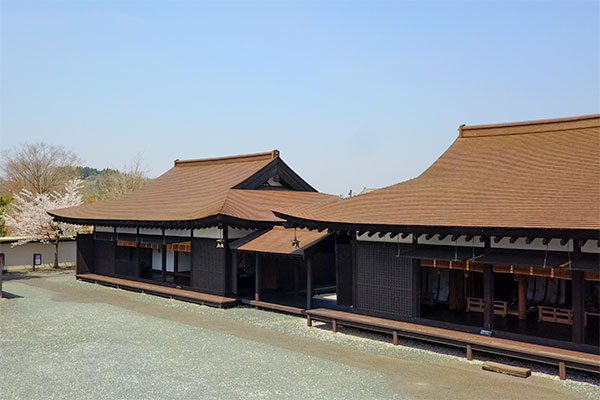 Kiyohira Hall
A reproduction of a samurai hall in which four buildings are connected by corridors running north, south, east, and west.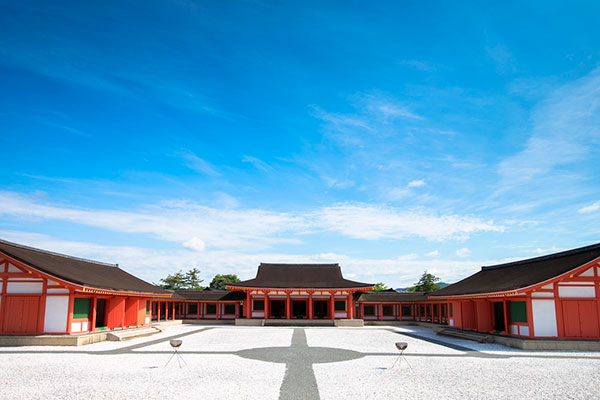 Seicho
A reproduction of a building in which politics were held around the 12th century.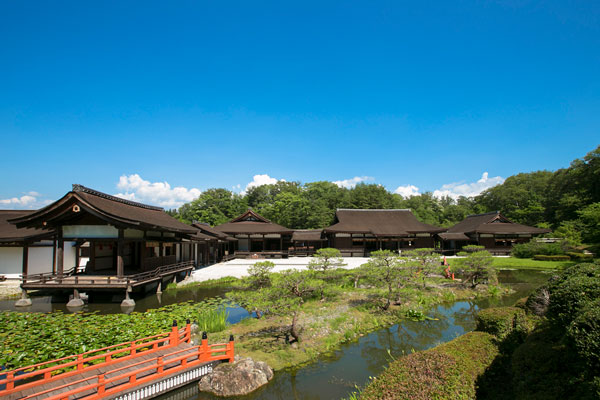 Kyaranogosho
A reproduction of a nobleman's residence. It is in the form of a Heian Era palatial architecture with all buildings connected through connected corridors. This is the only place in Japan where such structures have been reproduced.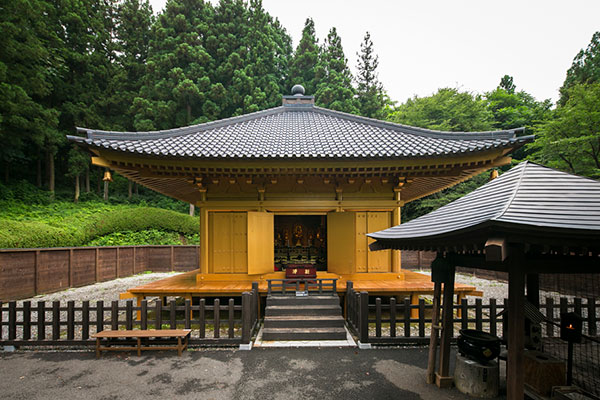 KonjikidoGolden Hall
A temple representing the late Heian Era. It is a reproduction of the time of construction without an enclosure.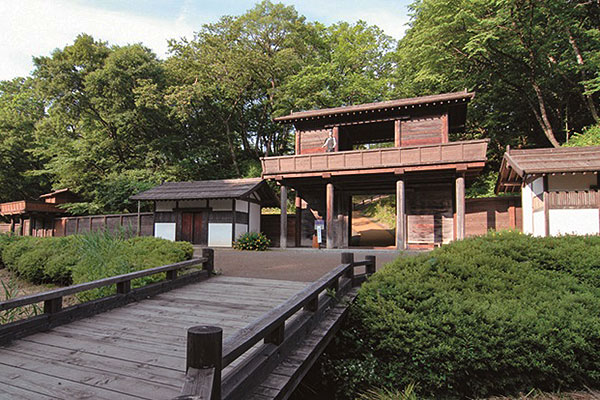 Stockade
A reproduction of a stronghold particular to Tohoku.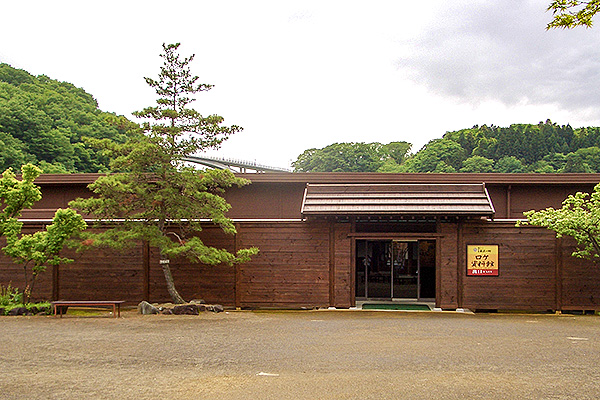 Film ProductionArchives Museum
"Making of" videos are shown of dramas and movies that have been filmed in the park.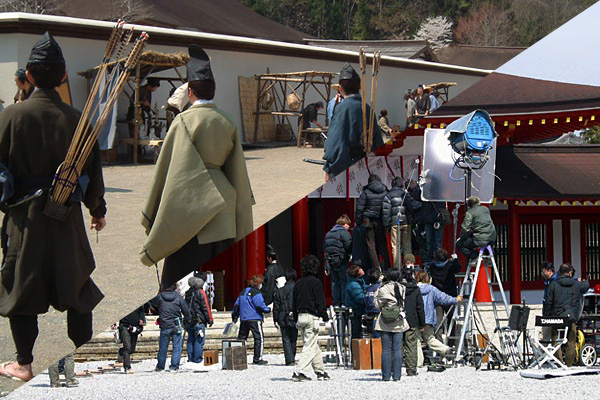 Filming Location Scenery
These realistic buildings are also used as locations for film and television programs, including period dramas.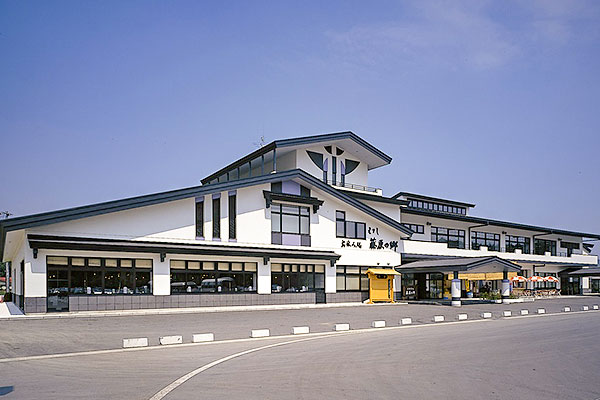 Rest AreaEsashi-Fujiwara Heritage Park
The first floor features shops and restaurants with specialties from around Iwate. The second floor is a large hall that can accommodate 500 people.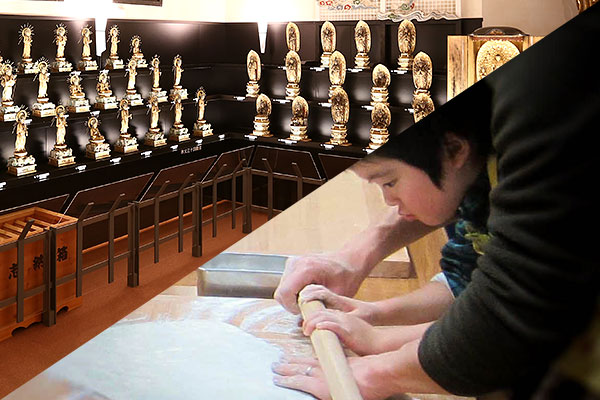 Esashi Native DistrictCultural Museum
This introduces the history and culture of the Esashi region. You can experience making buckwheat noodles and dyeing (by reservation).
Experience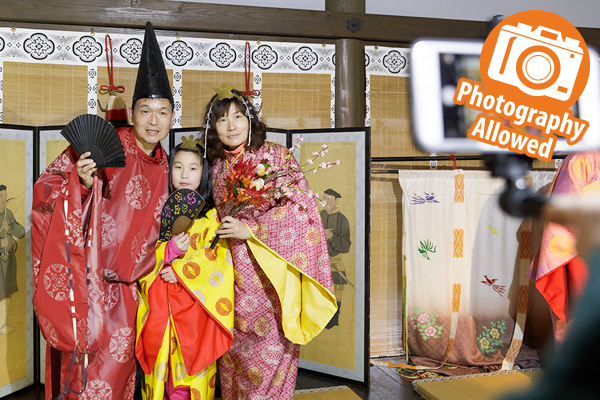 Wear garments worn by aristocrats!
Free of charge
Look like an aristocrat! Take commemorative photos! Both men's and women's costumes are available. Enjoy with your family or group.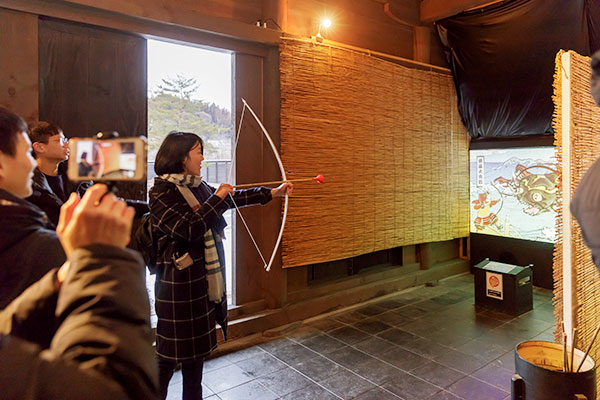 Take the challenge! Archer Experience
Free of charge
Experience samurai-style archery! Hit the target with an arrow and immerse yourself in samurai training of the Heian period.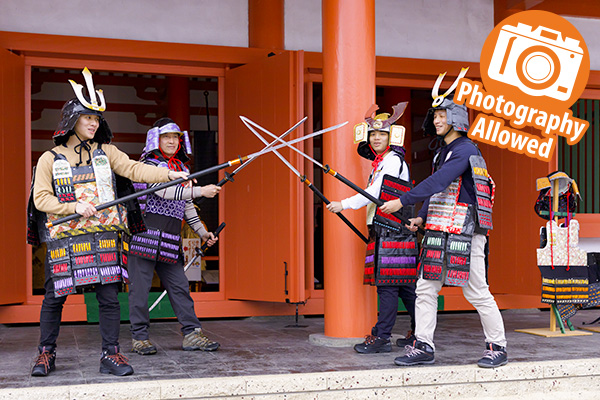 Try on samurai armor!
Free of charge
Wear armor just like a samurai! Take commemorative photos! Now, you are a samurai of the Heian period.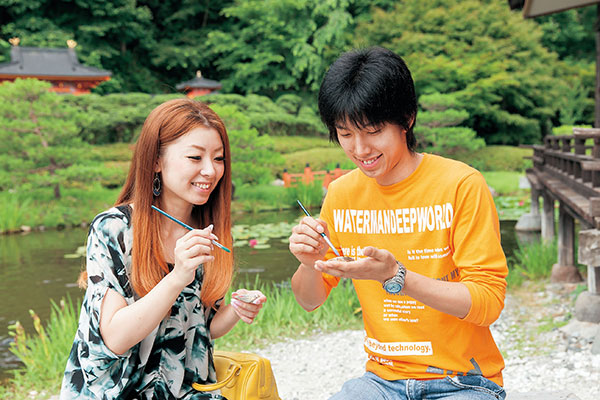 Clamshell Painting
Paid Activity
Have fun painting your own design! Make your own one-of-a-kind souvenir! Other souvenirs are also available.
200 yen each (tax incl.) / 400 yen for two (tax incl.)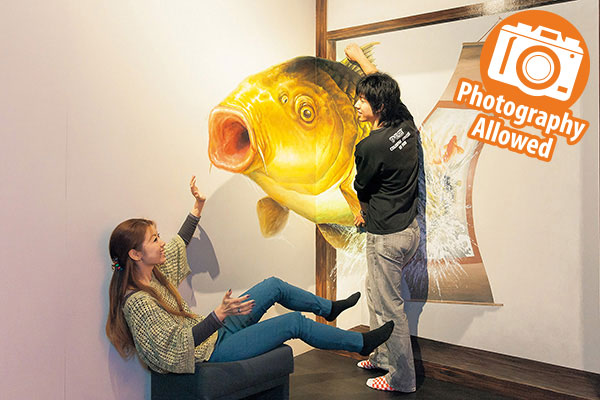 Trick Art
An original Heian period Trick Art Attraction. Enjoy taking as many photos as you like.
Information
Entrance Fee
| | Individuals | Groups of 10 or more |
| --- | --- | --- |
| Adults | 1,000yen | 800yen |
| High school students | 800yen | 600yen |
| Children under 16 years | 500yen | 400yen |
Group entrance fees apply to groups of 10 or more people.
Prices include tax.
Esashi-Fujiwara Heritage Park Map
Experience the culture of Japan and Tohoku Region of 10 centuries ago.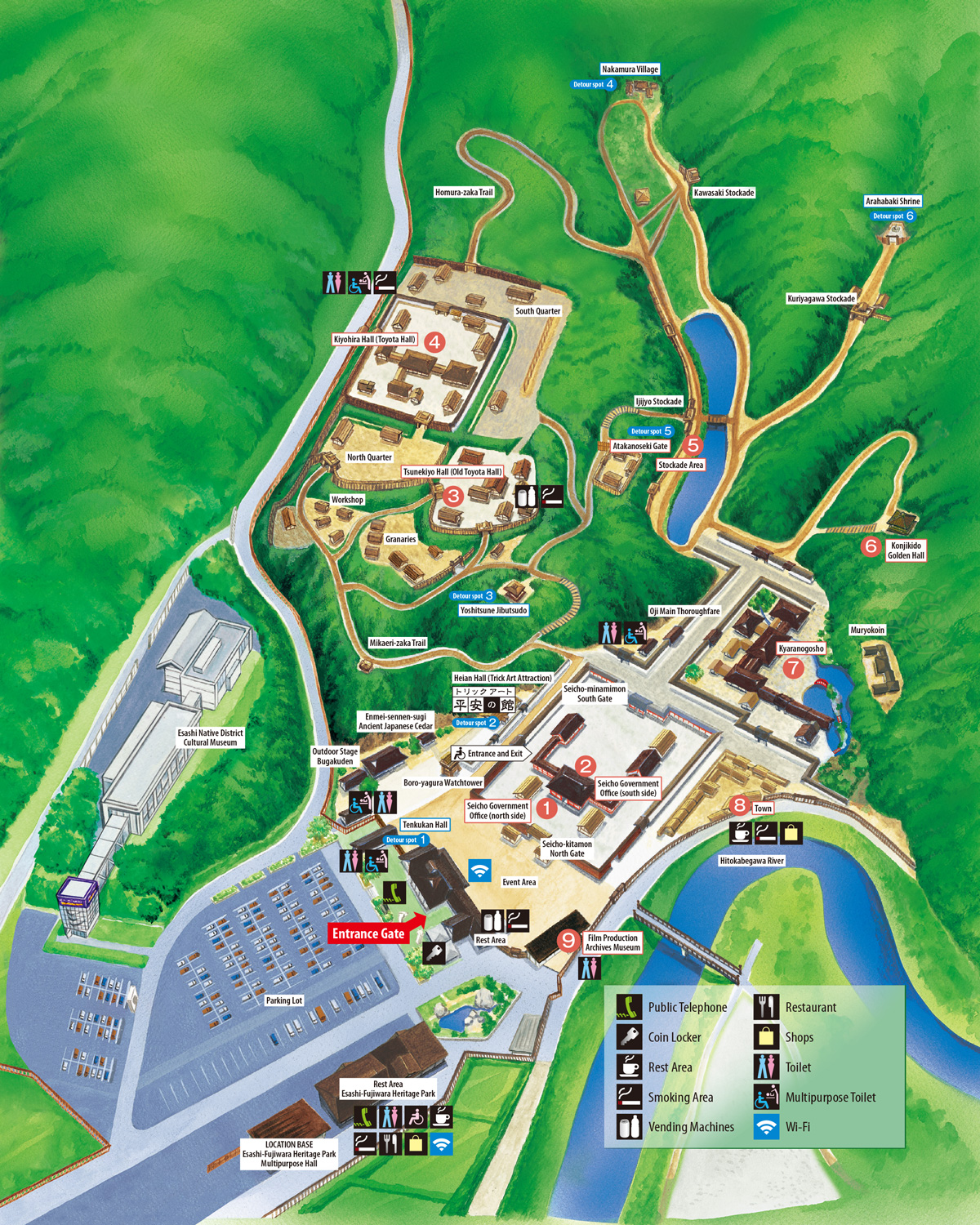 Meals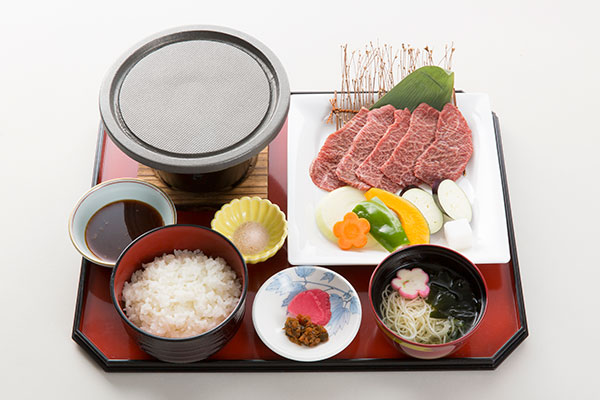 Oshu-Maesawa Beef Tray
4,378yen
Maesawa Beef Yakiniku. Served with a special sauce and rock salt. The soup is a special "Tamago-men (Noodles made from eggs)"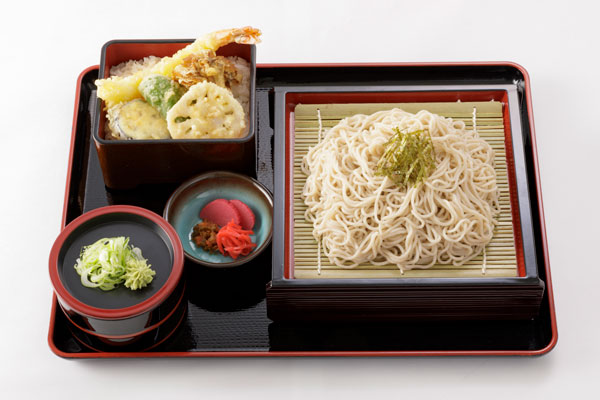 Zaru-soba and Tempura Sampler
1,380yen
Japanese buckwheat noodles and tempura sampler. The tempura features shrimp and vegetables.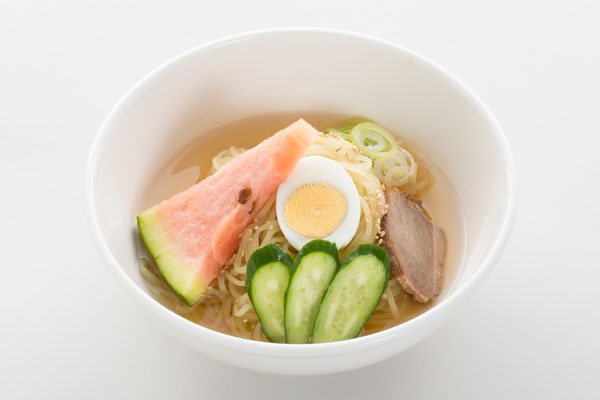 Morioka Reimen
880yen
One of Iwate's three representative noodles, "Morioka Reimen."
Sightseeing in the area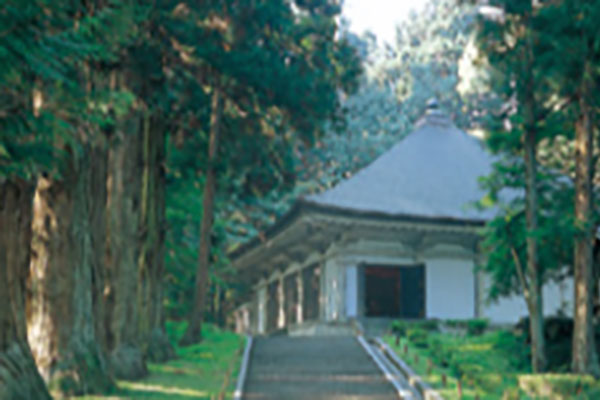 World Heritage Hiraizumi
Many world-famous cultural heritage sites such as "Chusonji Konjikido Golden Hall", a national treasure, and "Motsuji Teien", a specially designated historic site and special place of scenic beauty, still remain to this day.
●Approximately 40 minutes by car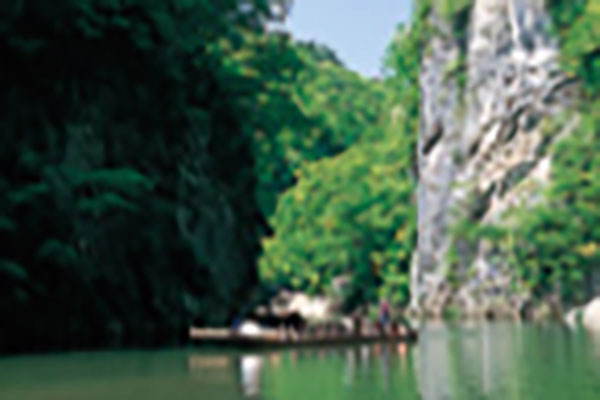 Geibikei Gorge
Enjoy the seasonal beauty of one of Japan's Hyakkei (hundred sights), a fantastic valley stretching over 2km onboard one of the specialty boats.
●Approximately 50 minutes by car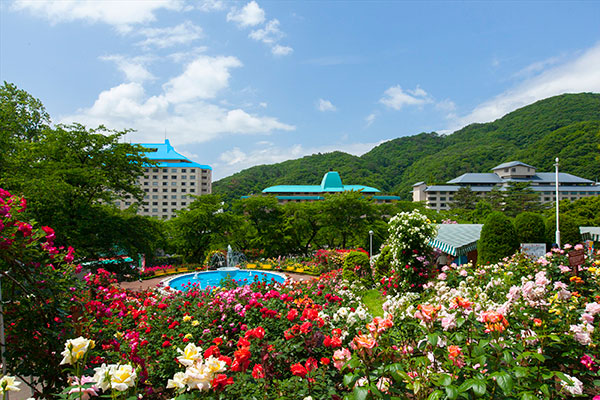 Hanamaki Onsen (Hot Springs)
The largest onsen resort based in the heart of the Tohoku region with about 500 rooms available for accommodations.
●Approximately 50 minutes by car
Map